Stay Informed
Learn what protective measures to take before, during, and after an emergency.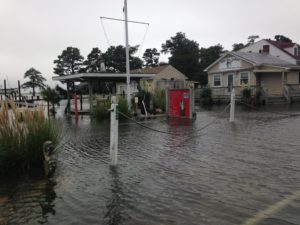 Myth: I don't need to worry about disasters where I live.
Emergency preparedness is not only for Californians, Midwesterners and Gulf Coast residents. Most communities may be impacted by several types of hazards during a lifetime. Americans also travel more than ever before to areas with different hazard risks than at home.
Knowing what to do before, during and after an emergency is a critical part of being prepared and may make all the difference when seconds count. Use this site to learn about potential emergencies that can happen and how to prepare for and respond to them.
Know Your Risk
Lancaster County has experienced a number of emergencies over the years, including: coastal flooding, riverine flooding, hurricanes, tornadoes, coastal erosion, severe weather (including severe thunderstorms), wildfires, winter storms, and drought.  See our hazard-specific preparedness pages for more information about these threats and how you can prepare your home and your family.
Lancaster County has sustained significant damages as a result of hurricanes – recent impacts have occurred from Tropical Storm Floyd (1999), Tropical Storm Isabel (2003), Tropical Storm Ernesto (2006), and Hurricane Irene (2011).  Substantial damage occurred in 1933 from the Great Chesapeake-Potomac Hurricane – the storm by which all others are measured historically in the Chesapeake Bay region.  Coastal flooding from non-tropical events also presents a significant risk – in 2015 while Hurricane Joaquin was moving along the Atlantic coast, a strong low pressure system stalled over the mid-Atlantic region resulting in nearly a week of significant tidal flooding.  This event resulted in three of the ten highest recorded tides at Windmill Point.
Tornadoes also present a risk in Lancaster County.  Although there has never been an EF-5 tornado in Virginia, we have been impacted by several EF-1 tornadoes in recent years.  In the last five years, Lancaster County has had four tornadoes, one resulting in substantial damage.  Since 1990, more $5,000,000 in damages have occurred in Lancaster County as a result of tornadoes. 
Staying Informed During Emergencies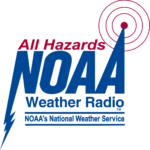 A NOAA weather radio is the best way to get weather warnings for your area.  They carry weather information from local National Weather Service Offices 24/7.  Consider purchasing a weather radio for your home and office.

Lancaster County has contracted with Emergency Communications Network to provide emergency alerts to residents.  Lancaster County residents can stay informed by navigating to the CodeRED web site and reviewing/updating their contact information.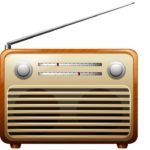 Lancaster County will utilize the following media outlets to release public information pertaining to hurricanes and other severe weather threats:
Radio Stations
WKWI – 101.7 FM Kilmarnock

WIGO – 104.9 FM Kilmarnock

WRAR – 105.5 FM Tappahannock

WNNT – 107.5 FM Warsaw

WCNV – 98.1 FM Richmond/Heathsville
Television Stations
WTVR – Channel 6 Richmond

WRIC – Channel 8 Richmond

WWBT – Channel 12 Richmond

Metrocast Cable – Channel 7 Saluda