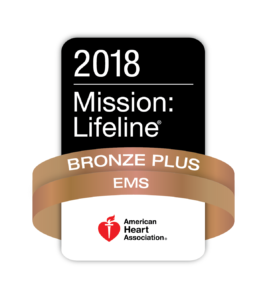 Lancaster County Emergency Services was established in 2004 to provide emergency medical services (EMS) staffing to support the county's two volunteer rescue squads; this remains the core of our mission today. Our staff of EMTs and Paramedics work closely with Kilmarnock-Lancaster County Volunteer Rescue Squad and Upper Lancaster Volunteer Rescue Squad to ensure that Lancaster County has 24/7 coverage.
The department is also responsible for coordinating emergency management activities for Lancaster County. These activities require collaboration with the volunteer fire departments, volunteer rescue squads, the Lancaster County Sheriff's Office, county departments and community groups.  Lancaster County Emergency Services is responsible for maintaining the county's emergency operations plan, hazardous materials response plan and working with the Northern Neck Planning District Commission to maintain the regional hazard mitigation plan. Additionally, the department has appointed two hazardous materials officers to manage incidents in which hazardous materials present a threat to the environment or public health and safety.
The department manages several community programs, including: the Community Emergency Response Team (C.E.R.T.), the Community Animal Response Team (C.A.R.T.), the Lancaster-Middlesex Emergency Communications Group, and work with the Lancaster County Sheriff's Office and the Lancaster County TRIAD to provide the Yellow Dot program.  These programs support the efforts of first responders and local officials in managing emergencies.